MEETINGS and EVENTS
The next meeting of the Milford Republican Committee will be held on May 18, 2019.
The meeting is from 9:00 AM – 10:30 AM at the Milford Police Department Community Room, 19 Garden St, Milford, New Hampshire 03055.
Come join the Milford Republicans at their latest meeting. Hear and discuss what's going on locally, State, and nationally with issues that affect our lives.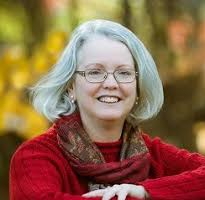 For the month of May, Ellen Kolb, from Cornerstone Policy Research, will be our guest speaker. She will be introduce attendees to Cornerstone, inform the committee on issues Cornerstone is following, and help train us on testifying, contacting our representatives, and writing letters to the media; what to say, and how to say it.
Hope to see you there.
Our regular monthly meetings are usually held on the 4th Saturday of each month 9:00 AM at the Milford Police Station. Changes to this schedule will be noted here. Guest speaker information will be posted on our EVENTS page, EMAILED to members and friends the week prior, as well as posted on our FACEBOOK page.
All interested parties are invited.